The "Southern Interior & Cascades" Model railroad is a free lance double main layout that is loosely based on the Industrial areas along the Fraser canyon and the CN & CP yards in Kamloops BC.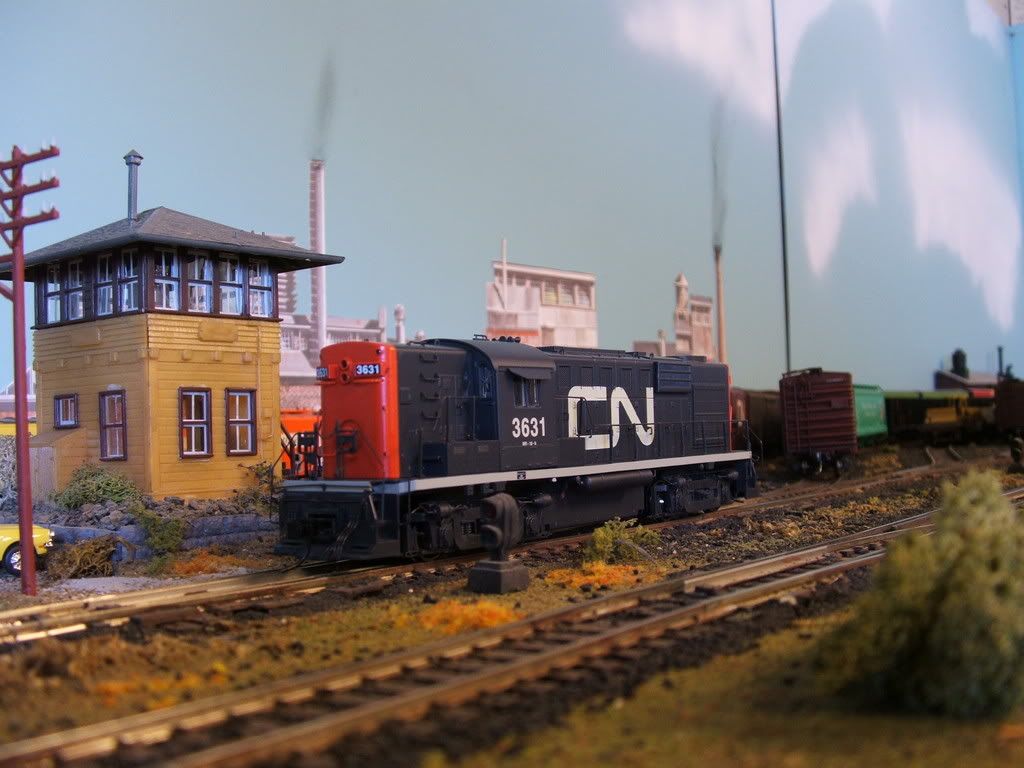 CN RS-18 at Lapoint Yard
This layout was started in the spring of 2006 and is my 7th layout in the last 35 years, it is 22' x 10' double main with a dual duck under,it is continuous run and both Lines the CN & CP connect to switch both lines,both also connect to a 2' X 10' yard called Lapoint yard,this is where all trains start and finish on both mains.
The main area is a fictisous area of Eagle Valley about 5 kilometers on the outskirts of town,the industrial area mostly with a small older main street it's a busy place with both lines running several times a day with vast amounts of switching, I use original Forms of both Railroads that I purchase at train shows for train movment, I also use the "Dallas Model works free car cards" and waybills to move my rolling stock and engines around the layout, I usually move 40-60 cars from the yard to the mainline every week, I also have Bad car cards and service schedules that are followed, a car is classed with a bad car order when it gets damaged or something falls off or couplers do not match, all new rolling stock must have a card before it can be added to the layout.
Feb-25-2009
2 new industries have been added to an extension on the CN area of the layout, Maxwell Flour is a Walthers "Red wing Flour Mill" building and Cargill Grain Terminal is also a Walthers "ADM" grain terminal. both located at 1114 A & B Dottie Way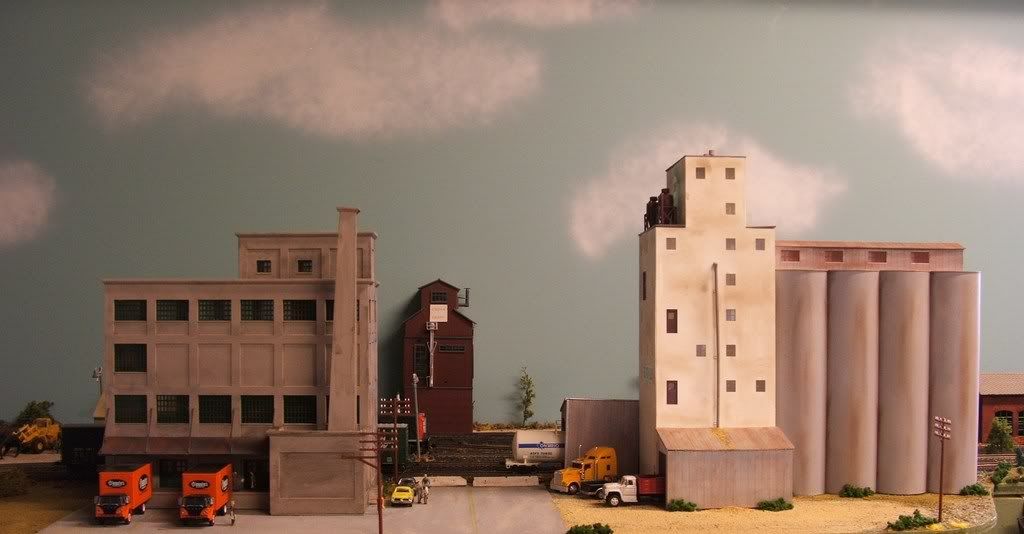 Maxwell flour                            Cargill Grain Terminal